Major Initiatives
From time to time, UK Friends of NMWA embarks on a major initiative in support of our mission, the Museum's mission or fundraising to support our activities such as Women to Watch.
"Terrains of the Body: Photography from NMWA" exhibition at Whitechapel
In 2017, in honour of the 10th anniversary of the founding of UK Friends of NMWA and the 30th anniversary of the Museum, we sponsored an exhibition, Terrains of the Body: Photography from the National Museum of Women in the Arts, at the Whitechapel Gallery in London. Terrains of the Body consisted of over 20 photographs and a video drawn from NMWA's collection. The works, by 17 contemporary artists from 5 continents, captured fantasy, domestic spaces and broad landscapes.
Featuring work by: Marina Abramović, Rineke Dijkstra, Anna Gaskell, Nan Goldin, Charlotte Gyllenhammar, Candida Höfer, Icelandic Love Corporation, Mwangi Hutter, Kirsten Justesen, Justine Kurland, Nikki S. Lee, Hellen van Meene, Shirin Neshat, Daniela Rossell, Eve Sussman and the Rufus Corporation, Janaina Tschäpe and Adriana Varejão.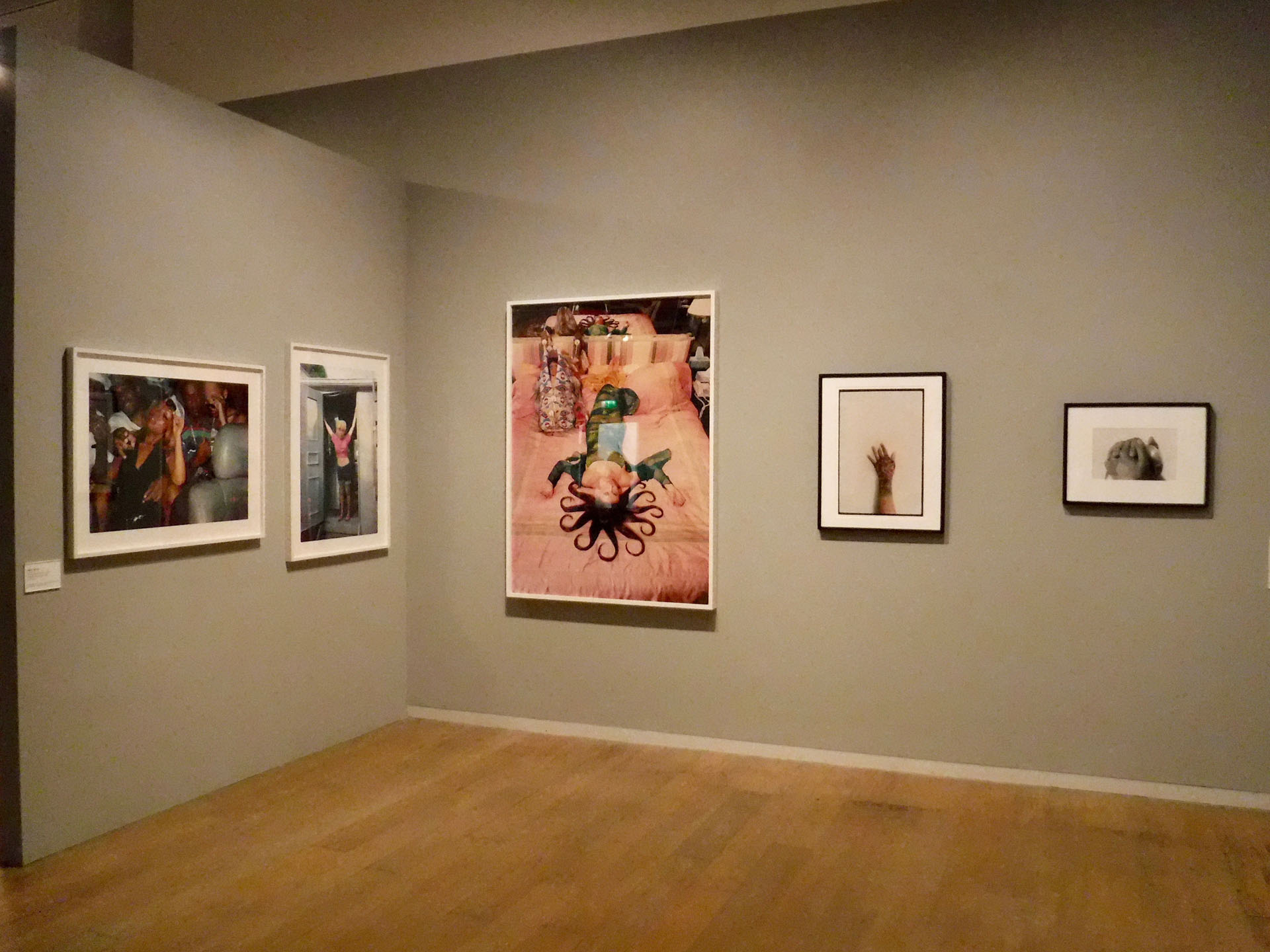 Gifts to NMWA
As part of our ongoing support for NMWA, UK Friends has donated three gifts of art by women from the United Kingdom to the Museum's permanent collection.
Rose Wylie, OBE. Lords and Ladies, 2006. Gift of the UK Friends of NMWA, 2010. This large (84 x 136 in) figurative painting was displayed in the second Women to Watch, Body of Work: New Directions in Figurative Painting. The painting features a bride standing on a wedding cake beside a groom who is modeled after the portrait of Philip IV of Spain (1620) by Rodrigo de Villandrando in the Museo del Prado, Madrid. (nmwa.org)
Cornelia Parker, RA, OBE. Thirty Pieces of Silver (Exhaled), 2003, Gift of the UK Friends of NMWA, 2017. In addition to the exhibition, Terrains of the Body, we celebrated UK Friends of NMWA's 10th anniversary and the 30th anniversary of the Museum by donating this sculpture. The work typifies Parker's interest in the destructive process and brings a significant piece by a prominent British artist into an American museum.
Dame Elizabeth Frink, RA. New Bird II, 1965. Gift of the UK Friends of NMWA, 2012. In honour of the Museum's 25th anniversary, we donated a bronze statue by this important British artist. The work filled a gap in the Museum's collection, and brought greater international recognition to Dame Frink's work.
Curated Sales
UK Friends of NMWA has held two major curated sales to support our initiatives, and to raise awareness of artists working in media outside the traditional fine arts.
Silver by Women (2012)
As part of our celebration of the Museum's 25th anniversary, and to fund the acquisition of Dame Elizabeth Frink's New Bird II, we held a curated sale of work of seventeen women artists working in silver. The objects and jewelry available represented a diversity of styles and techniques. This event was the first women-only silver exhibition in the UK. Among the participating artists were Abigail Brown, Ute Decker, Ndidi Ekubia, MBE, Kathryn Hinton, Nan Nan Liu and Emily Nixon.
Nature by Design (2016)
In order to raise funds to support participation in Women to Watch: Organic Matters (2017) we arranged a selling exhibition of works based on the theme of nature as inspiration. Twenty-three artists participated, offering goods as varied as silk scarves, jewelry, silver, leather, glass, woodwork and ceramics. Among the participating artists were Donna Brennan, Isabelle Busnel, Bryony Knox, Eleanor Lakelin, Claire Malet and Ruth Tomlinson.
Living Paintings
UK Friends of NMWA has supported the charity Living Paintings, commissioning three "Touch to See" interpretations of paintings in the Museum. Living Paintings makes art work accessible to the sight-impaired by creating raised versions of the paintings that are designed to be touched; these are accompanied by an audio description, directing the user, and explaining what is being felt.